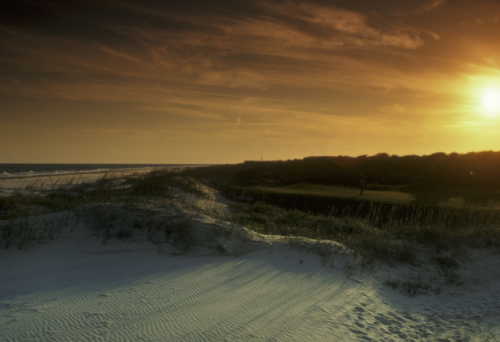 We're really looking forward to seeing you in Charleston!  We've tried to reserve or highlight a number of different accommodation options, ranging from small, cute, weird beach hotels to more traditional hotels a little further inland, and options for weekend vacation property rental.  We hope you'll find something you like — feel free to contact us for advice!
The heart of the weekend wedding activity (other than the ceremony and reception) will be on Front Beach, Isle of Palms, in Charleston, SC.  We will provide transportation to and from the ceremony/reception site from there.  Front Beach IOP is a bustling, active area, with lively bars and restaurants among the beachfront hotels and condos.  Jessica's sister Caroline visited the hotels here and gave us some reviews… see below!
For a quieter option, we recommend the Hampton Inn Mt. Pleasant, an easy drive away from the beachfront just across the Isle of Palms Connector.  We will also provide transportation from this site.
We also have listed a hotel and an inn that are very close (walking distance) to the wedding/reception site, but further from the beach; however we have not reserved room blocks there.
If you prefer to stay elsewhere in Charleston, there are lots of other amazing places to stay (for example, in the historic downtown area), and you are certainly welcome to chart your own course.
Please note that Charleston is a very popular tourist destination, and this is a holiday weekend!  Although these (small) hotels will allow us to block a few rooms at a time for our wedding, it is very important for you to make accommodation plans early if you want to be able to reserve your first choice rooms. Also note that if you wish to stay longer, rates are likely to be significantly lower on the weekdays.
The Palms Hotel:  We will be staying at the Palms Hotel, a beachfront hotel.  The Palms has a pool and sundeck area, and beach access emerging from beneath the hotel.  Caroline's thoughts:  "Nice rooms!  Beach access a little less convenient than the Seaside Inn.  Partial-view rooms on one side overlook a restaurant patio."A two-night minimum stay is required.  Refer to the Nelson-Taylor wedding  (or NTW?) when making your accommodations.  The block rate is available until July 31.  Transportation will be provided to & from the ceremony and reception.
http://ThePalmsHotel.us/

Interior room: $259/night
Partial View (side of building): $299/night
Oceanfront:  $349/night
Add $10/night for a king bed instead of two doubles
$5/day parking
Seaside Inn:   This charming inn is also right on the beach, with a rooftop deck and pool, and affordable, smaller rooms.  Caroline's thoughts:  "Air in the rooms seemed a little damp, but not extremely so.  Nice breezy porches and common deck!  Easy beach access."There is no minimum stay.  Refer to the Nelson-Taylor wedding for the discounted rate. The room block is available until July 21.  Transportation will be provided to & from the ceremony and reception.
http://www.SeasideInnIOP.com/

Standard non-ocean double queen: $140/night
Partial View (side of building): $179/night
Oceanfront:  $229/night

Sea Cabin Villas: Right next door to the hotels is a large complex of individually owned villas (also with a shared pool!). We think this is another great option, but since each villa is independently owned, the quality may vary quite a bit.  So if you decide go this route, or to look into other nearby VRBO rentals, we recommend reading reviews of the particular villa you are considering.  If you are staying just for the weekend, be sure to click "partial week stays" to proceed from the linked site:  Transportation will be provided to & from the ceremony and reception from the nearby hotels.
http://www.SeaCabins.com/
Shem Creek Inn:  The Shem Creek Inn is located right across the creek from our wedding / reception venue.  It is a short walk  (.2 – .3 miles) across a bridge to get there.  This location will give you flexibility in arriving at and leaving the ceremony and reception, and it is about a 15 minute drive to the beach where we will be staying. Shem Creek is another area with a lively (noisy) nightlife.
http://www.ShemCreekInn.com/
Old Village Post House:  The Old Village Post House Inn (which also houses what appears to be a lovely restaurant) looks like an adorable place to stay, and is a half mile walk to the wedding/reception site, but there are only 6 rooms, so book early if you prefer this venue!  This area of town is quieter and very quaint.  Old village Post House Inn
Hampton Inn and Suites:  The Hampton Inn Mt. Pleasant is our most traditional / predictable hotel option, and would be a good place for someone who just wants a good night's sleep and doesn't mind a short drive to the beach (or who doesn't plan on going to the beach). When we looked on the hotel website and on hotels.com, the rates for the wedding weekend were better than what they offered us for a hotel block, so we recommend just reserving a room via the normal routes.  Rates when we looked ranged from $130-$150 night, depending on whether you are willing to pay in advance.  Hampton Inn
Finding Housemates:
There are tons of interesting rental properties in the area… feel free to use the comments area below to seek out housemates/condo-mates!